Transparency International Zimbabwe (TI Z) is a non- profit, non- partisan, systems-oriented local chapter of the international movement against corruption. Its broad mandate is to fight corruption and related vices through networks of integrity in line with the Global Strategy. TI Z believes corruption can only be sufficiently tackled by all citizens including people at grass root level.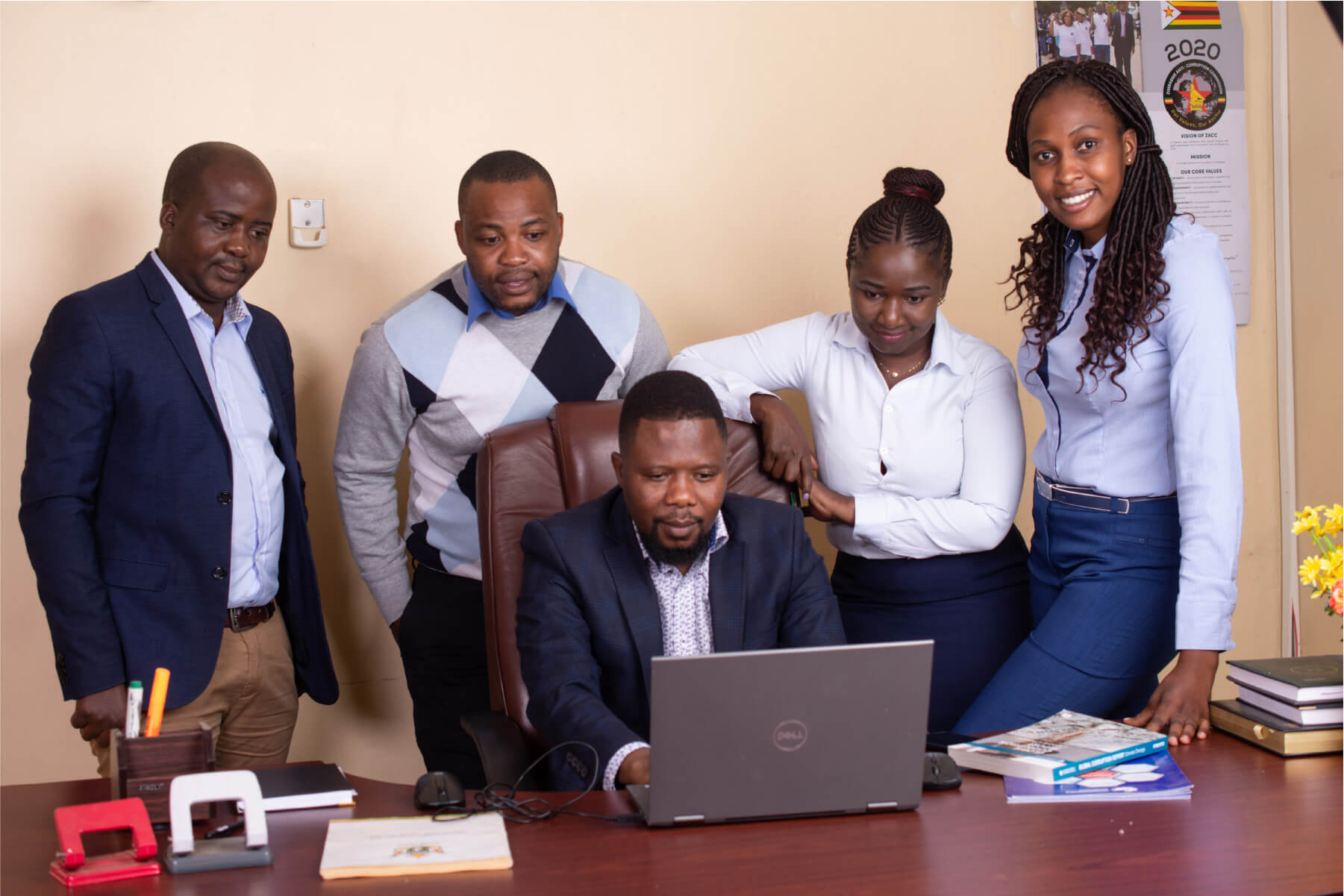 A Zimbabwean society free from all forms of corruption and practices.
We exist to be a knowledge-driven and evidence-based anti-corruption civil society organization that practices and promotes transparency, accountability and integrity in all sectors to achieve good governance.
From the beginning, it was evident that the battle against corruption could not be fought on the global level alone, but needed to be fought on national levels as well. Therefore, Transparency International (TI) combined global advocacy with an expanding network of National Chapters.
Today, TI has become a global network of over 90 National Chapters. TI Zimbabwe (TI Z) was established in 1996 and became accredited a national chapter in 2001. TI Z is one of six chapters in Southern Africa. National Chapters are independent non-governmental organisations in their own right, with their own governance structures and funding sources. They are supervised by an international board, which reviews each chapter every three years.
The TI Secretariat (TI –S) in Berlin provides assistance and coordination in the form of research and advocacy methodologies, thematic expertise, cross-border programs and institutional development support. TI –S also has a rapid response unit to help chapters address urgent issues, security, advocacy etc.
TIZ has over 20 years of experience and partners with various stakeholders in the fight against corruption in Zimbabwe.