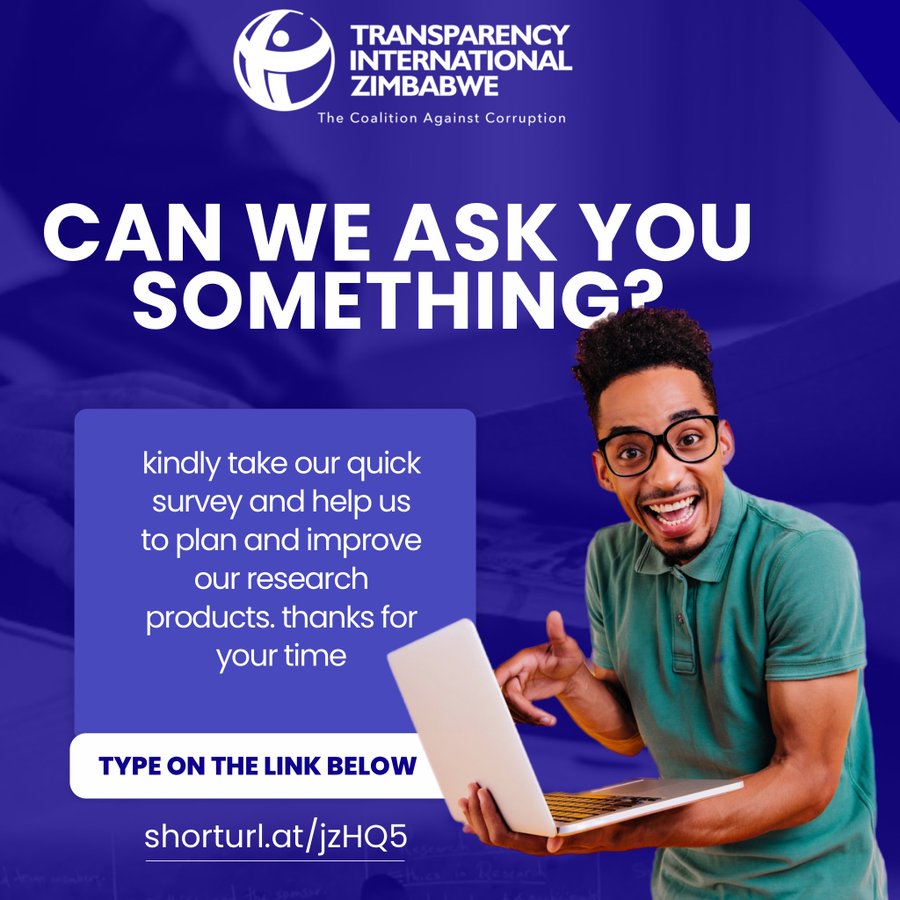 ---
Can we ask you something⁉️
Kindly take our quick survey and help us to plan and improve our research products. thanks for your time.
---
SPEAK UP AGAINST CORRUPTION
A School of Integrity Initiative
OCT ISSUE
Welcome to the second edition of our Speak Up Newsletter where we bring on debates on anticorruption issues and initiatives in Zimbabwe. This edition highlights everyday experiences of corruption and debates in the extractive sector, gender dynamics, local governance, and corruption within the healthcare sector. Transparency International Zimbabwe believes that institutions play a critical role in the fight against corruption. There is a need to invest in strengthening institutions such as parliament, local authorities, and anticorruption institutions. These are important in ensuring horizontal and vertical accountability. This month's edition of Speak UP gives an overview of the work of TI Z in various sectors and its efforts in strengthening institutions. The issues raised are led by young people who are joining the broader campaign of speaking up and playing their part in the fight against corruption. Involving young people in combating corruption is an important step we are taking because young people are an integral element for the success of a cultural change in attitudes and behavior towards corruption and the shaping of the values of tomorrow.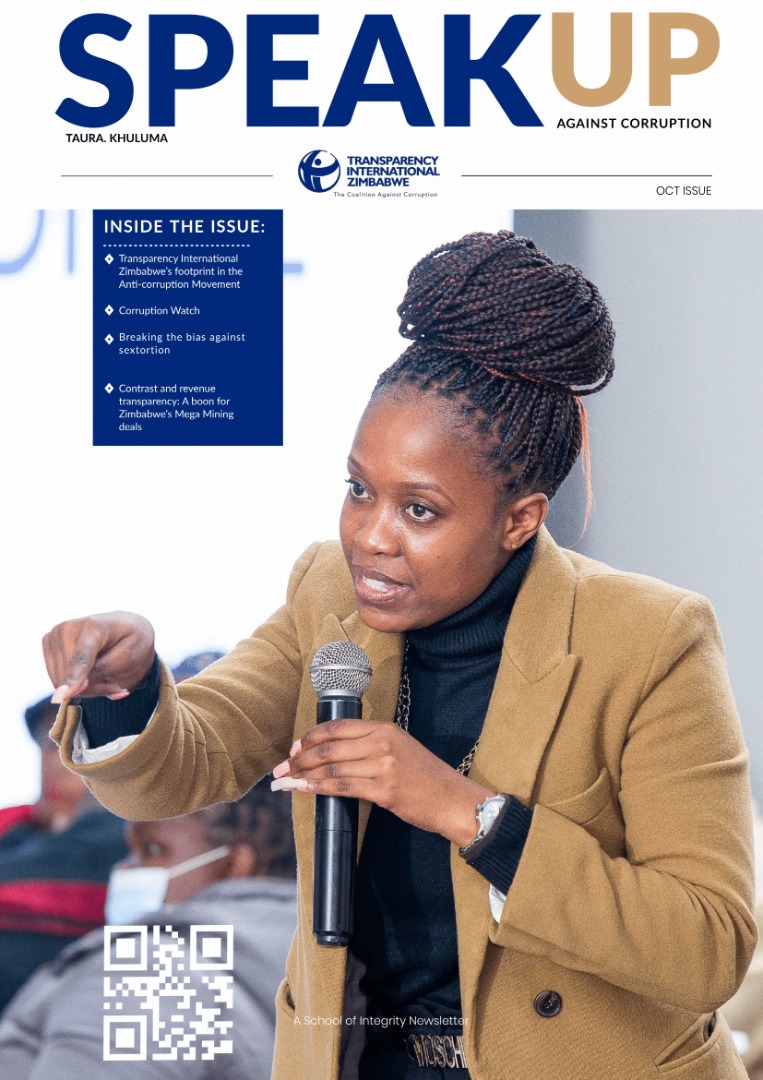 ---
Speak Up Aginst Corruption
SOI NEWSLETTER AUGUST ISSUE
Transparency International Zimbabwe is pleased to launch its inaugural newsletter that brings to the fore initiatives and debates on anti- corruption issues.The contributors of this youth-led newsletter are young people : school of integrity alumni and Accountability Monitoring Committee (AMCs) in various provinces of Zimbabwe. This newsletter highlights everyday experiences of corruption and debates on how to respond and resolve corruption. The young people remain the linchpin of developing the nation owing to their numeric advantage and they are the shapers of ideas and innovation. If anything, a successful agenda on anti-corruption in Zimbabwe rest on the shoulders of young people. It therefore becomes pivotal for young people to be given platforms to engage on alternative anti-corruption interventions.
---
National Bribe Payers Index
This report presents the findings of the National Bribes Payers Index (NBPI) study conducted by Transparency International Zimbabwe (TIZ) from April-July 2021. The study aims to ex-plore the dynamics of bribery within the public sector and gain insights on the public's per-ceptions of existing gaps and opportunities in the fight against corruption. The study applied the Human Security and Good Governance analytical frameworks.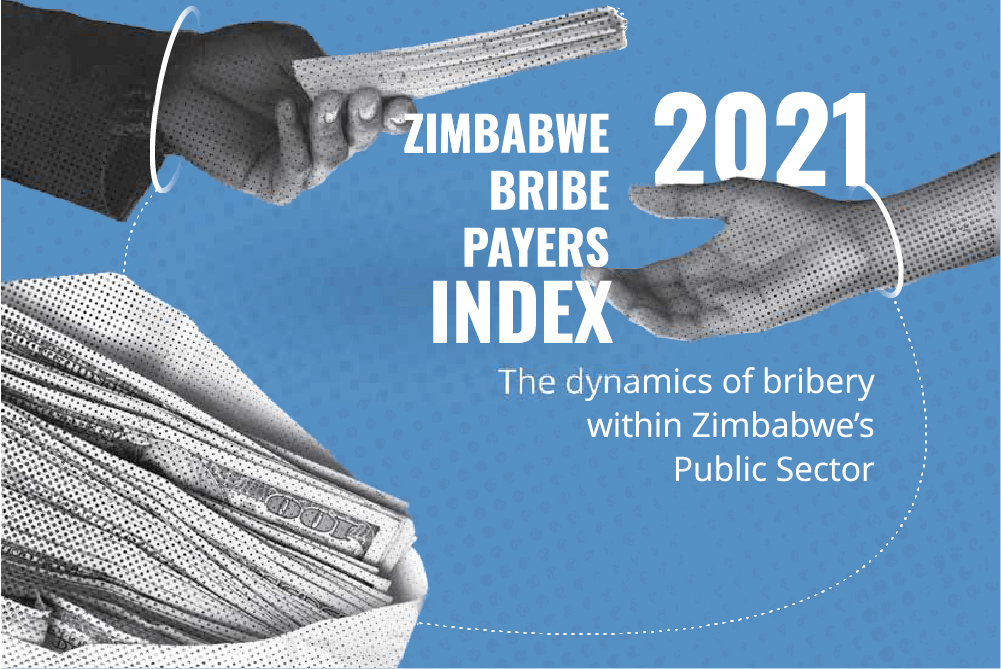 Connecting the dots on Corruption
Report Corruption
+263 8677 004 072
---
---
---
Join us in the fight against corruption
If you have suspicions that some form of corruption is taking place, you should report it; not only to us, but to an appropriate authority.