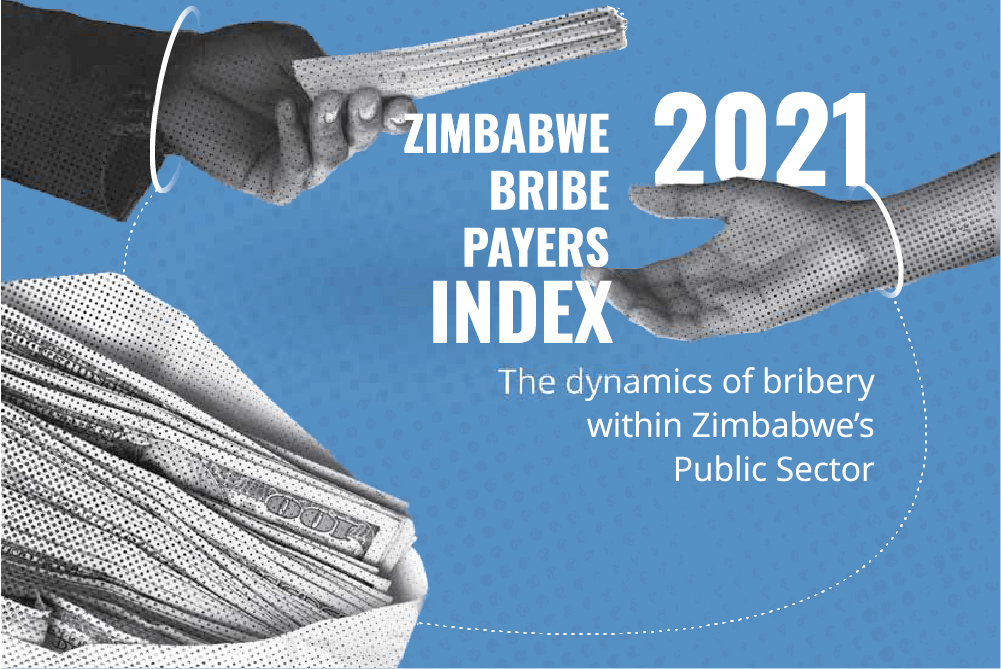 ---
National Bribe Payers Index
This report presents the findings of the National Bribes Payers Index (NBPI) study conducted by Transparency International Zimbabwe (TIZ) from April-July 2021. The study aims to ex-plore the dynamics of bribery within the public sector and gain insights on the public's per-ceptions of existing gaps and opportunities in the fight against corruption. The study applied the Human Security and Good Governance analytical frameworks.
Connecting the dots on Corruption
Report Corruption
+263 8677 004 072
---
---
---
Join us in the fight against corruption
If you have suspicions that some form of corruption is taking place, you should report it; not only to us, but to an appropriate authority.