TIZ Statement on the International Youth Day
Harare,12 August 2023
Transparency International Zimbabwe (TI Z) joins the young people of Zimbabwe, and indeed the rest of the world in commemorating the 2023 International Youth Day. The commemoration with the theme "Green Skills for Youth: Towards a Sustainable World" presents us with an opportunity to reflect on the complex interconnection between corruption and environmental sustainability. This is based on the idea that present generations must enjoy the world they live in and consume its resources, in a manner that does not compromise the ability of future generations to meet their own needs (intergenerational equity).
We acknowledge that the transition towards a greener world is urgent and that this will partly depend on the development of green skills in the population. However, we emphasise that the strategy towards building a greener, sustainable world can only yield optimum results by fighting corruption in the management and usage of natural resources. The development of green skills must be accompanied by a deeper understanding among the youth of the detrimental effects of corruption on environmental sustainability, as well as their active participation in the global movements for environmental sustainability, and against corruption.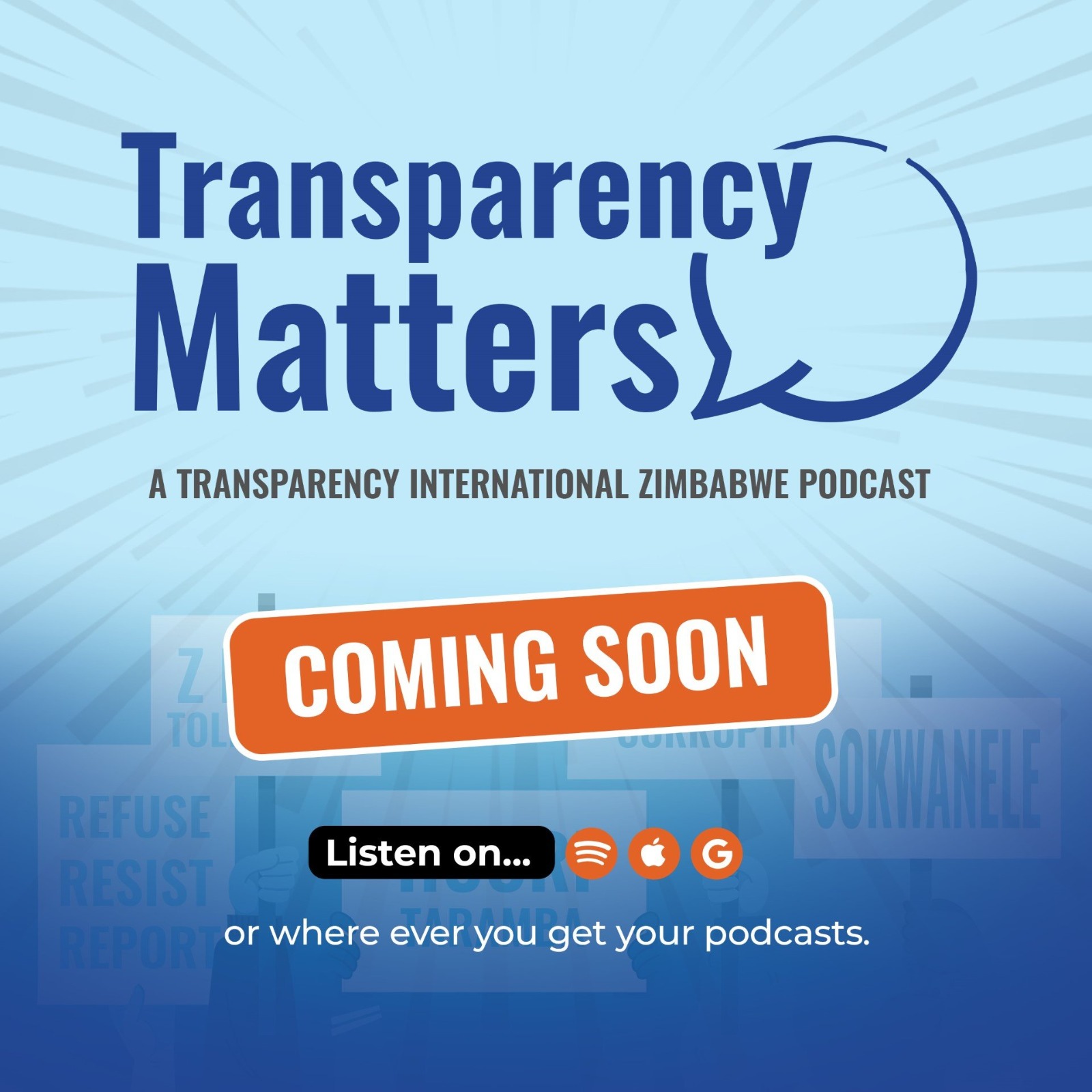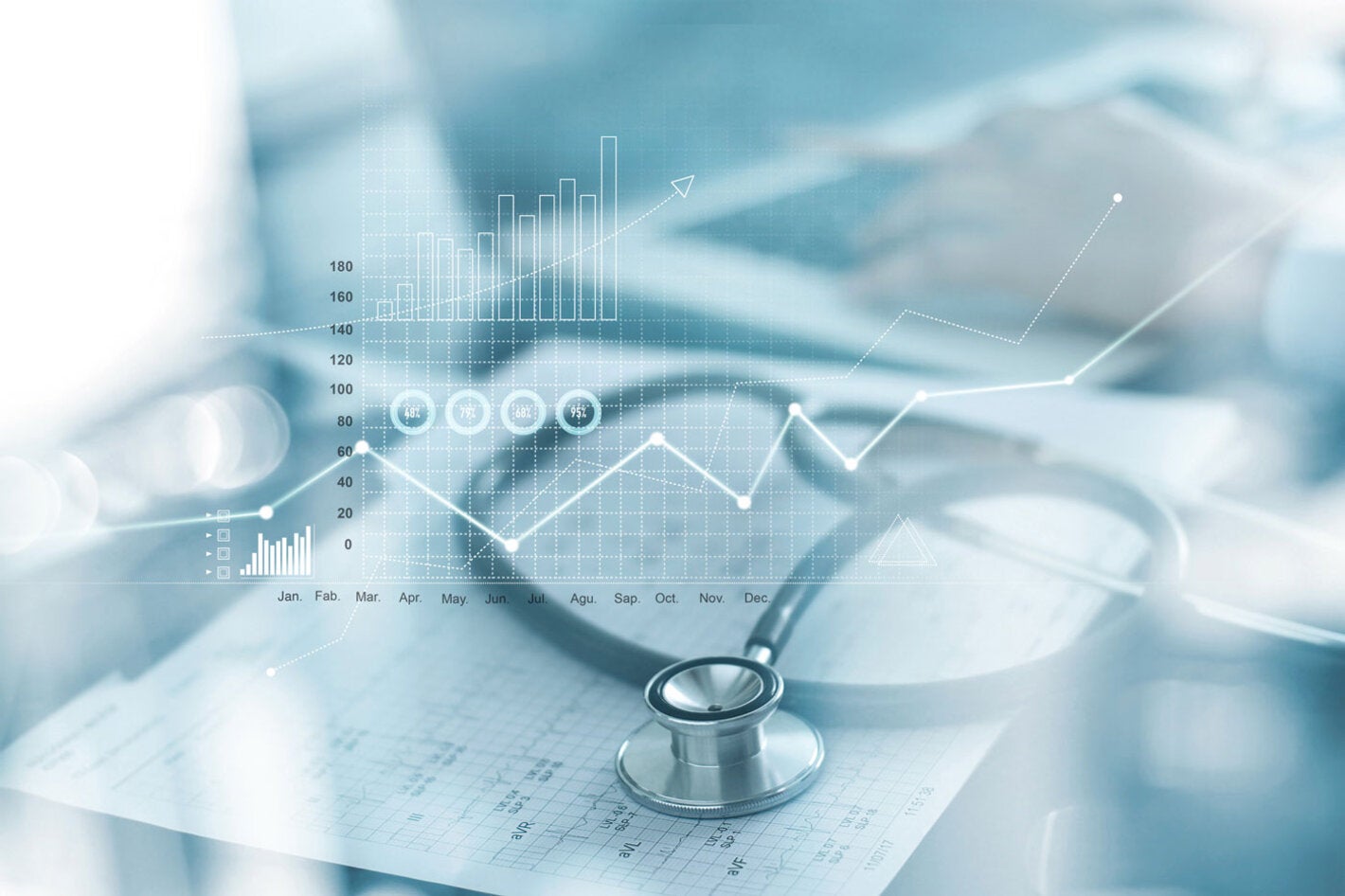 Developments around procurements in the Public Interest
Health Sector
Harare, 10 May 2023. Transparency International Zimbabwe (TI Z) notes the recent withdrawal of the General Notice 635 of 2023 which purported to place procurement of certain goods outside public scrutiny on grounds of "national interest". The retraction is a befitting action as such a notice has no place in an open and democratic society. TI Z takes this opportunity to reiterate to the Government of Zimbabwe on the need to remain alive to basic tenants of public procurement that are: transparency, accountability, fairness and integrity. For TI Z, it is within the public interest that all procurement processes are subject to open and transparent public scrutiny and evaluation to promote accountability and fair bidding processes. Shrouding public procurement in secrecy does not only create monopolies, collusive tendencies, but promotes fruitless and wasteful expenditure of public resources resulting in continued poor service delivery.
Al Jazeera documentary: Episode 1 of 4
The Al Jazeera documentary: Gold Mafia: Episode 1-The Laundry Service
Harare, 28 March 2023. The Al Jazeera documentary: Gold Mafia: Episode 1-The Laundry Service, released on 23rd March 2023, exposes alleged illicit financial flows from Zimbabwe, including serious allegations of abuse of diplomatic immunity, illicit gold trading, corruption and money laundering in the mining sector. Transparency International calls on the Financial Intelligence Unit, Zimbabwe Republic Police and the Zimbabwe Anti-Corruption Commission to investigate further and cause necessary reforms to end such activities in the country.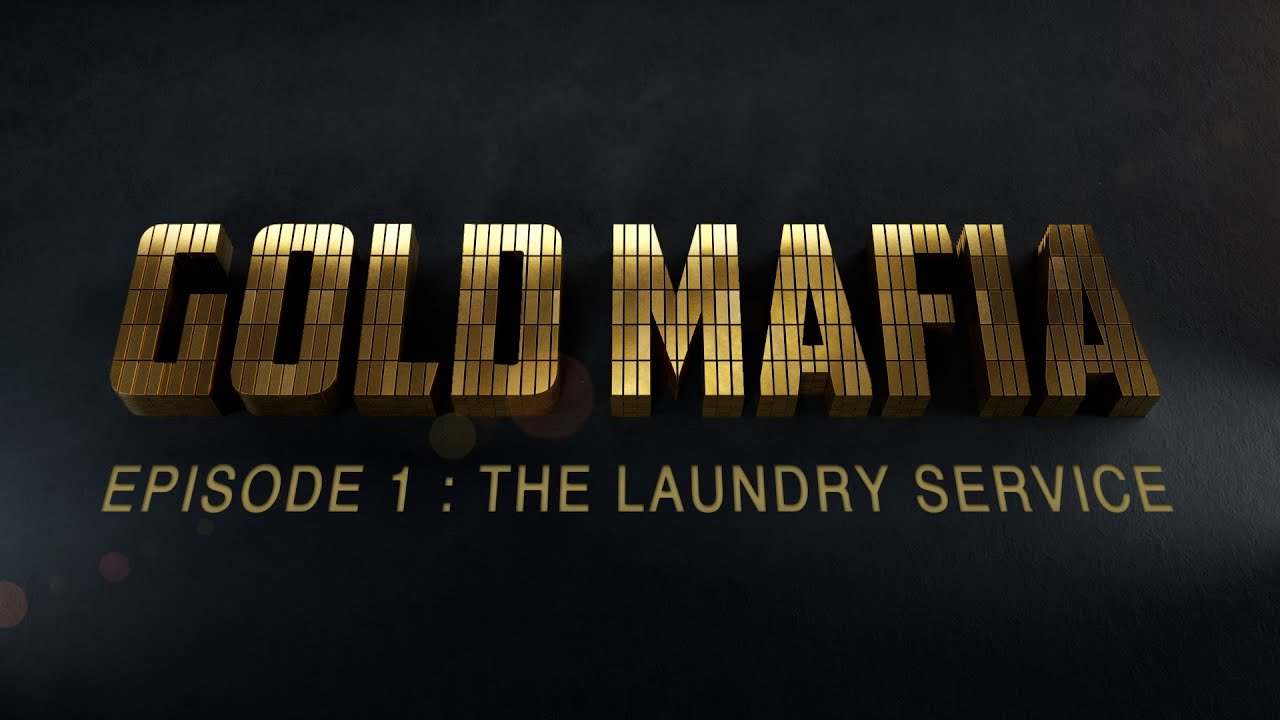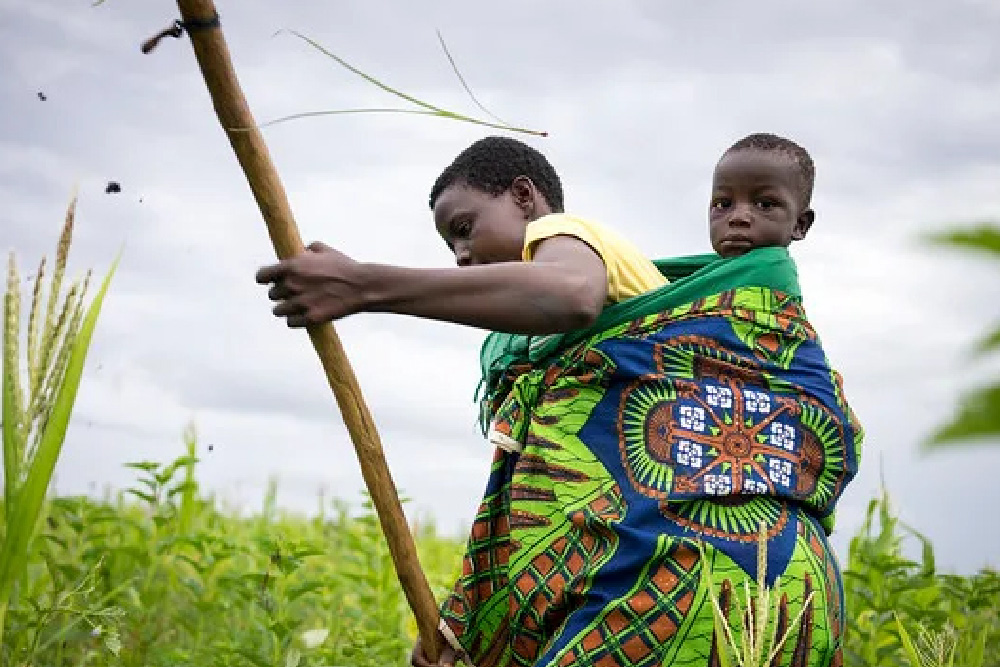 Transparency Watch
First Edition January 2023
INSIDE THE NEWSLETTER:
The gap between theoretical and actual land ownership of women in Zimbabwe
Lessons of experience and emerging issues in land administration: the Garikai/Hlalani Kuhle Housing project saga
Effects of corrup􀀔on on access to urban land in Zimbabwe: A case of Epworth
The local Authority's Judiciary duty to safeguard land rights and combat corruption through transparent and accountable land administra􀀔on processes in urban areas
ZIMBABWE CORRUPTION PERCEPTIONS INDEX 2022
2022 Corruption Perceptions Index: The nexus between corruption, conflict, peace and security
Harare, 31 January 2023- Transparency International Zimbabwe joins the global movement against corruption in launching the 2022 Transparency International Corruption Perceptions Index (CPI). The CPI scores 180 countries or territories through their perceived levels of public sector corruption on a scale of 0 (highly corrupt) to 100 (very clean), according to experts and businesspeople. Zimbabwe is amongst 124 countries that have stagnant corruption levels, maintaining a score of 23/100, against the regional Sub-Saharan Africa average of 32/100. The levels of corruption in Zimbabwe remains high despite the introduction of Anti-Corruption Initiatives and approaches under the National Anti-Corruption Strategy (NACS). This is owing to impunity, limited political will and lack of coordination amongst the anti-corruption agencies.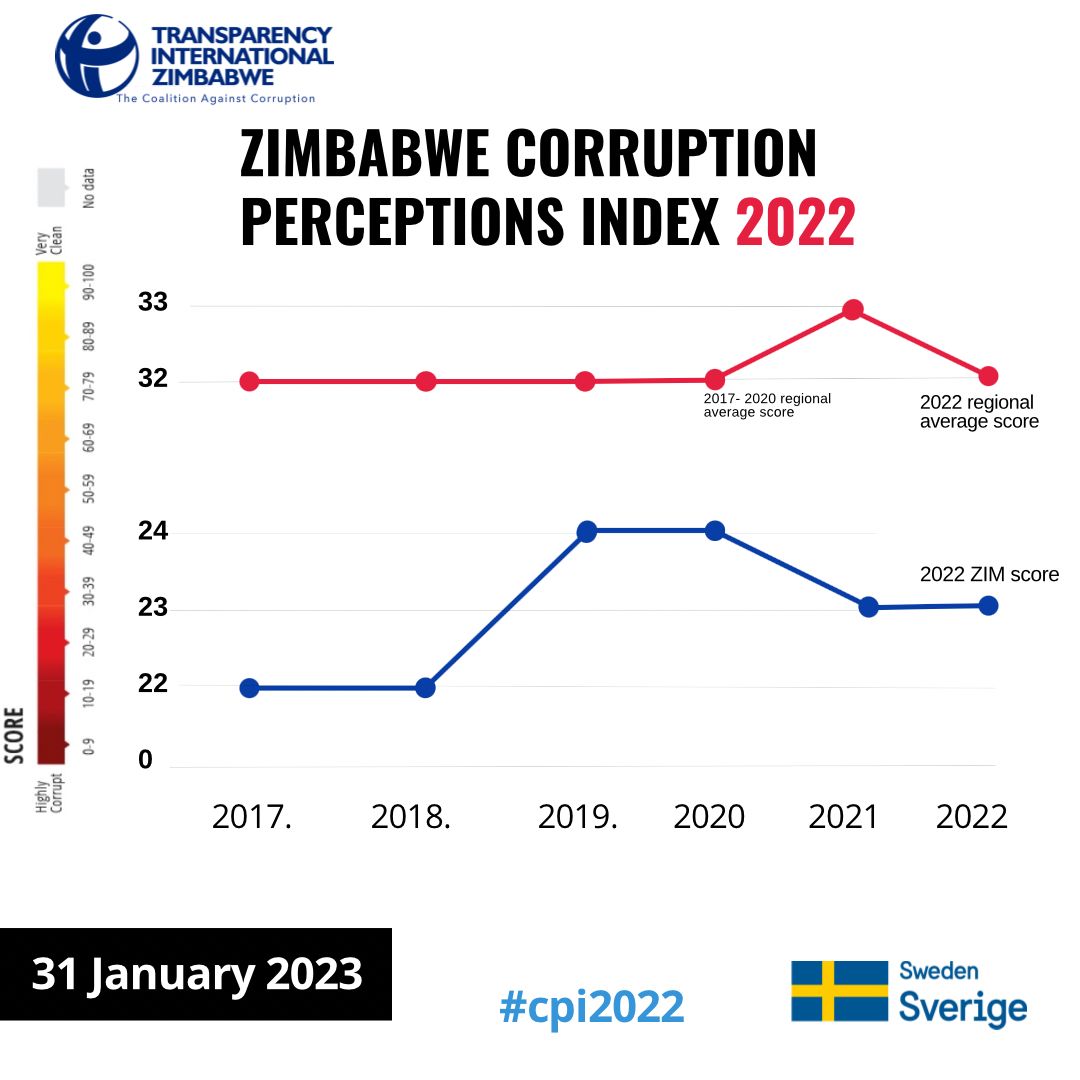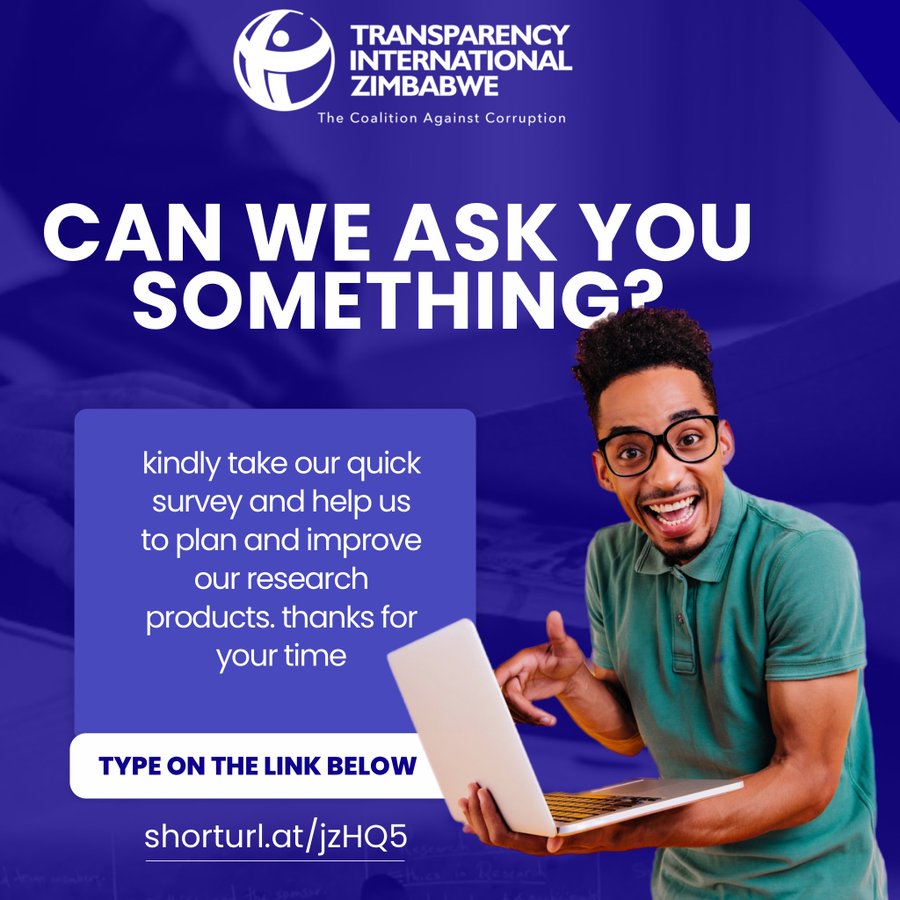 Can we ask you something⁉️
Kindly take our quick survey and help us to plan and improve our research products. thanks for your time.
SPEAK UP AGAINST CORRUPTION
A School of Integrity Initiative
OCT ISSUE
Welcome to the second edition of our Speak Up Newsletter where we bring on debates on anticorruption issues and initiatives in Zimbabwe. This edition highlights everyday experiences of corruption and debates in the extractive sector, gender dynamics, local governance, and corruption within the healthcare sector. Transparency International Zimbabwe believes that institutions play a critical role in the fight against corruption. There is a need to invest in strengthening institutions such as parliament, local authorities, and anticorruption institutions. These are important in ensuring horizontal and vertical accountability. This month's edition of Speak UP gives an overview of the work of TI Z in various sectors and its efforts in strengthening institutions. The issues raised are led by young people who are joining the broader campaign of speaking up and playing their part in the fight against corruption. Involving young people in combating corruption is an important step we are taking because young people are an integral element for the success of a cultural change in attitudes and behavior towards corruption and the shaping of the values of tomorrow.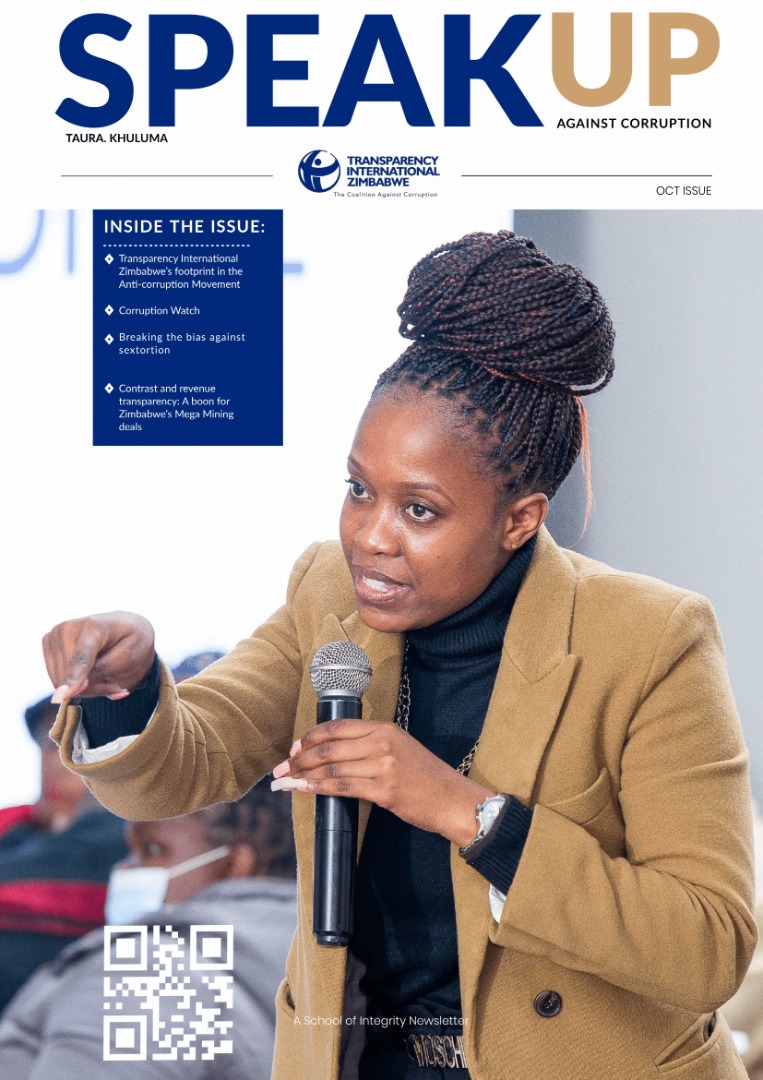 Speak Up Aginst Corruption
SOI NEWSLETTER AUGUST ISSUE
Transparency International Zimbabwe is pleased to launch its inaugural newsletter that brings to the fore initiatives and debates on anti- corruption issues.The contributors of this youth-led newsletter are young people : school of integrity alumni and Accountability Monitoring Committee (AMCs) in various provinces of Zimbabwe. This newsletter highlights everyday experiences of corruption and debates on how to respond and resolve corruption. The young people remain the linchpin of developing the nation owing to their numeric advantage and they are the shapers of ideas and innovation. If anything, a successful agenda on anti-corruption in Zimbabwe rest on the shoulders of young people. It therefore becomes pivotal for young people to be given platforms to engage on alternative anti-corruption interventions.
National Bribe Payers Index
This report presents the findings of the National Bribes Payers Index (NBPI) study conducted by Transparency International Zimbabwe (TIZ) from April-July 2021. The study aims to ex-plore the dynamics of bribery within the public sector and gain insights on the public's per-ceptions of existing gaps and opportunities in the fight against corruption. The study applied the Human Security and Good Governance analytical frameworks.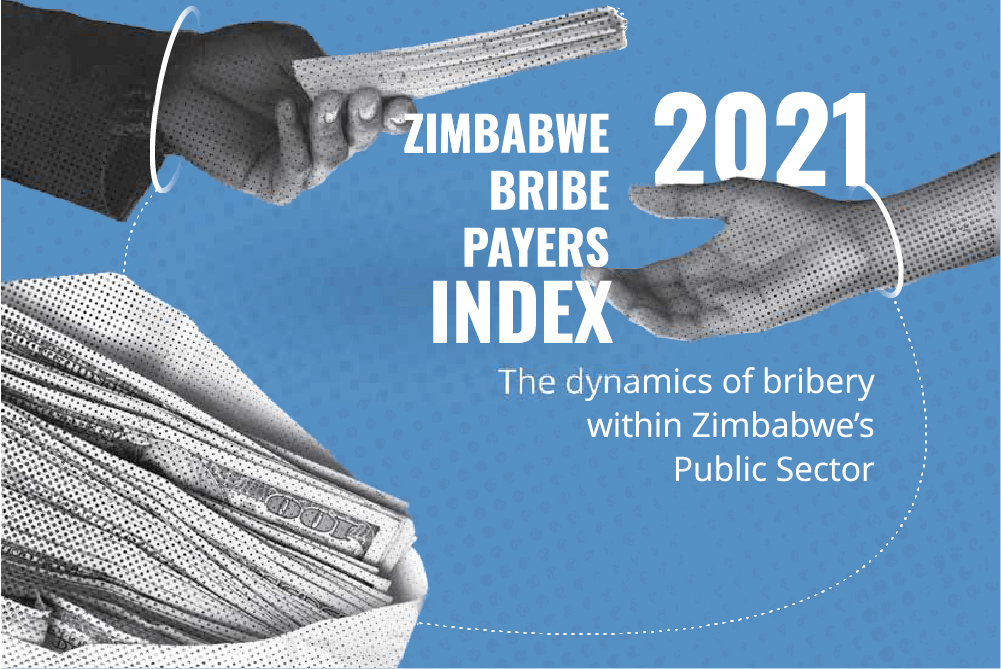 Connecting the dots on Corruption
Report Corruption
+263 8677 004 072
---
---
Join us in the fight against corruption
If you have suspicions that some form of corruption is taking place, you should report it; not only to us, but to an appropriate authority.